Opening Keynote: Alexandra C. Horowitz, M.S., Ph.D.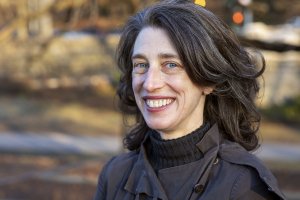 Photo credit: Vegar Abelsnes
Dr. Alexandra Horowitz is a researcher and professor at Barnard College, Columbia University, where she teaches seminars in canine cognition, creative nonfiction writing, and audio storytelling. As Senior Research Fellow, she heads the Dog Cognition Lab at Barnard, studying the behavior and mind of companion dogs. She has long been interested in understanding the umwelt of another animal, and her research and writing is aimed to answer the question of what it is like to be a dog. She has written four books, including Inside of a Dog: What Dogs See, Smell, and Know, a New York Times bestseller, Being a Dog: Following the Dog into a World of Smell, and, most recently, Our Dogs, Ourselves: The Story of a Singular Bond.
Closing Keynote: Bob Bailey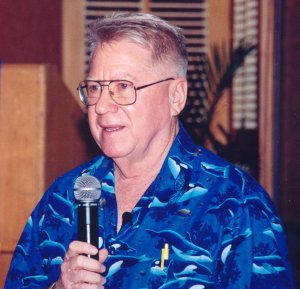 Bob is a biologist, chemist (UCLA), animal trainer, and a "biological-systems engineer-analyst." In 1962 Bob became the Director of Training for the US Navy Marine Mammal Program and was a pioneer in at-sea applications of marine mammals.
Bob' training career began with the "behavior modification" of wild coyotes and kangaroo rats in the Mojave Desert in the 1950s. He then began training cephalopods, fishes, amphibians, reptiles, rats, and some birds. His training methodology was based on the writings of B. F. Skinner and Keller and Marian Breland.
Bob joined the Brelands' company, Animal Behavior Enterprises (ABE) in Hot Springs, Arkansas, in 1965, the same year Keller Breland died. Bob became ABE's operational head in 1969. ABE produced stage productions for many tourist attractions in the USA and abroad and conducted government sponsored free environment programs with dolphins, dogs, cats, ravens, gulls, vultures, pigeons, and many other birds and mammals. Bob and Marian married in 1976. They trained, or directed the training, of more than 140 different species, totaling well over 15,000 animals. Bob and Marian closed ABE's doors in 1990. They continued to consult on selected projects. Marian died in 2001. Bob continues consulting and teaching worldwide.