APDT Board of Directors Welcomes Easter, Patrick; Bids Farewell to Burckhalter, O'Brien
APDT Board of Directors Welcomes Easter, Patrick; Bids Farewell to Burckhalter, O'Brien
The APDT membership recently elected two new people to the eight-member Board of Directors: Fanna Easter and Mark Forrest Patrick. Their terms will begin Jan. 1, 2018. They will replace outgoing board members Amber Burckhalter and Jill-Marie O'Brien. Besides Fanna and Mark, the 2018 APDT Board will consist of Megan Stanley, chair; Nick Hof, vice-chair; Khara Schuetzner, secretary/treasurer, along with Lisa McCluskey, Heidi Meinzer and Immediate Past Chair, Robin Bennett.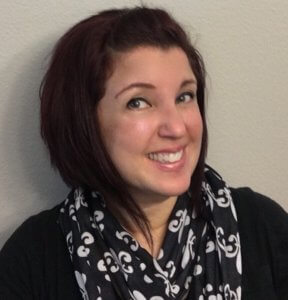 Fanna Easter, CPDT-KA, KPA CTP
"I'm beyond honored to join the APDT Board of Directors," Fanna said. She was elected to a three-year term. "Working with our members will be so exciting, and I look forward to moving APDT forward within the dog training industry."
Fanna has been instructing group classes and in-home behavior consults for more than 25 years with a special focus on dog reactivity and super excited dogs. She owns Positive Pooch Dog Training and Behavior, which offers in-home and off-property consultations in the Dallas, Texas area. Also, Fanna teaches nosework and reactive dog classes at Veterinary Behavior Solutions—The Training Studio.
When not working with clients and their dogs, Fanna has authored several articles for Dogs Naturally magazine, Animal Wellness magazine and numerous online blogs. She is certified in pet massage and passionate about incorporating essential oils into dog training. Also, Fanna volunteers at the Bridge, the only homeless shelter that allows dogs, where Fanna and her co-workers offer group classes and one-on-one training for pet guardians.
Fanna shares her home with Miss Stella Mae (miniature Bull Terrier) and Sobek (Rottweiler), and Rick, her "darling hubby." She adds "if you ever see me wandering around a conference, please stop and chat, I like to talk!"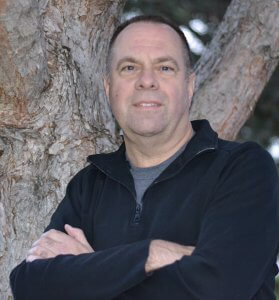 Mark Forrest Patrick, ABC, IACP, CGC evaluator
Mark Forrest Patrick, who was elected to a one-year term, left a corporate customer service management role in the fall of 2008 to live the dream of working with animals. In 2009 that dream became reality when Mark opened a dog training, day care and boarding facility in Rochester, New York. He conducts several levels of training classes in a group class setting or private in-home sessions. Today, the facility continues to grow with a focus on a 24-hour a day staffed operation.
Mark's goal for 2018 is to expand his business to a second location focusing on training for shelter and rescue organizations and adoptions. His motto: "Always keep your eyes open to new opportunities because they may be right before you."
Continuing education has always been important for Mark to keep up-to-date on training, behavior, and clinical studies. He attended seminars at Service Dogs, Inc., Alfred University and Cornell University. As part of Mark's training toolbox, he uses massage, essential oils and TAGteach. He also has served his community as a volunteer to assist local rescues and shelters with behavioral and training classes.
APDT's newest board member currently owns seven dogs—five Tibetan Spaniels, an English Labrador Retriever and a Pomeranian mix. He is an American Kennel Club Canine Good Citizen evaluator, published author in two local pet publications and sponsors a pet corner for an online publication. His business has received Angie's List Super Service Award three years in a row.
"Joining the Board of Directors of APDT is an opportunity to make a difference in the dog training community," Mark said. "As the dog training community grows, so does our work of educating the training community on the benefits of being a member of APDT. I look forward to meeting the members and hearing from them on where they would like to see APDT in 2018. See you all in Memphis!"