Conference Keynote Speaker to Share Thoughts on "Sticky Situations"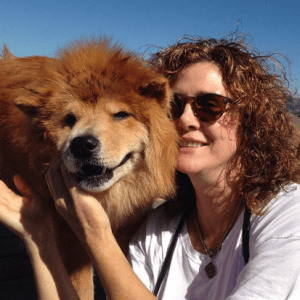 Conference Keynote Speaker to Share Thoughts on "Sticky Situations"
Dog trainers are often asked tough pet-related questions from friends, family and the community, and they're counting on your advice to help. Join highly regarded professional dog trainer, Jean Donaldson when she shares her advice, "25 Scripts for Sticky Situations," as she delivers the opening keynote address at the Association of Professional Dog Trainers' 25th Annual Conference in Memphis, Tenn., Oct. 17-20.
Jean is the founder and principle instructor of The Academy for Dog Trainers. The Academy has trained and certified over 800 trainers in evidence-based dog behavior, training, teaching and behavior counseling since 1999.  She is a four-time winner of The Dog Writers' Association of America's Maxwell Award, and her books include "The Culture Clash", "Oh Behave! Dogs From Pavlov to Premack to Pinker," and "Train Like a Pro."
A Montreal, Canada, native, Jean founded the Montreal Flyball Association, and Renaissance Dog Training, the first positive reinforcement-based school and counseling service in the province. Dogs she trained have earned numerous titles and wins in a variety of dog sports, including Obedience Trial Champion, Tracking Dog Excellent, High in Trial and Flyball Champion. While a student, she worked as an adoption counselor at the Montreal SPCA and later served on its Board of Directors. Before founding The Academy, Jean did referral aggression cases exclusively for six years. She lives in Oakland, California, with her dog, Brian, adopted in 2015.
The 25th Annual Conference will be held Oct. 17-20 at the Memphis Cook Convention Center in Memphis, Tenn. The annual conference is one of the world's largest continuing education event dedicated to professional dog training and is attended by hundreds of trainers, behaviorists, pet industry specialists and exhibitors. For more information about the annual conference, visit https://apdt.com/apdt-conference-2018/.
The Association of Professional Dog Trainers, headquartered in Lexington, Ky., was founded in 1993 to be an inclusive forum for trainers to network with each other, provide educational opportunities, and grow the profession. Currently, the APDT reaches more than 5,200 members in 48 countries worldwide and is actively involved in ethics issues, business management, research, and continuing education in the professional dog training profession and pet industry.